Imagine you've got to put together a presentation that really pops, but you're feeling overwhelmed by all the design and layout decisions. Enter Decktopus, an Online Presentation Tool that turbocharges your sales pitch and captivates your audience. With Decktopus at your disposal, the creation of stunning presentations, sales sheets, portfolios, resumes, even forms and bio links becomes a breeze. Its user-friendly design and easy navigation ensure you can create dynamic, engaging presentations without any headaches.
Think of the benefits you'll gain from using Decktopus and what you stand to lose without it. With over 100 ready-to-use templates at your fingertips, the days of fretting over layouts are over. What about when you're on the move? That's not a problem either. Decktopus's "Responsive Mode" ensures mobile compatibility, so your documents maintain a crisp, professional look on any device. Lack of collaboration support in virtual tools can be frustrating. But with Decktopus, you can share your documents and invite your team to weigh in, review and edit. Even better, you'll never again spend hours hunting for a file – Decktopus offers an excellent file organization system that keeps your documents easy to find and access. And let's not forget about analytics. Decktopus can help shine a light on your document's performance, providing insight into views and activities. Hang tight, and we'll delve more into the brilliance of this tool in this review.

How Decktopus Online Presentation Tool Works
Decktopus is designed to make your work easier while creating stunning and professional-looking presentations and documents. It offers a multitude of pre-designed ready-to-use templates. The user-friendly dashboard provides easy navigation and automatically adjusts layout options, relieving you from design and theme hassles.
Functionalities Beyond Templates
Decktopus goes beyond merely providing templates. It guarantees mobile compatibility for all your documents with its "Responsive Mode." This feature ensures that your presentations maintain a professional look regardless of the device you're using, something rarely seen in many other bio link apps.
A Platform for Teamwork
Entering the realm of teamwork and collaboration, Decktopus offers features that let you share documents for team input. It fosters an atmosphere of collective work where people can review, edit, and finalize a presentation together in real-time.
Well Organised File System
An organized workspace is essential for productivity. Decktopus has an intuitive file system that allows you to create folders on your dashboard, keeping your documents neatly organized and accessible.
Decktopus Uses
Decktopus has a use for every professional who wants a smooth experience creating presentations, sales sheets, portfolios, resumes, and bio links.
Creator's Delight
If you are a content creator or a person working in advertising or sales, Decktopus is an excellent tool for creating sales sheets or presentations. The ready-to-use templates simplify the process, and the mobile compatibility feature ensures your content is always at its best.
Essential for Job Seekers
Job seekers can use Decktopus to craft appealing and professional-looking resumes. The organization feature helps to maintain multiple customized resumes for different job applications.
Business Owners' Solution
For business owners, the online sharing and collaboration feature can help keep the team aligned to work together on presentations or documents.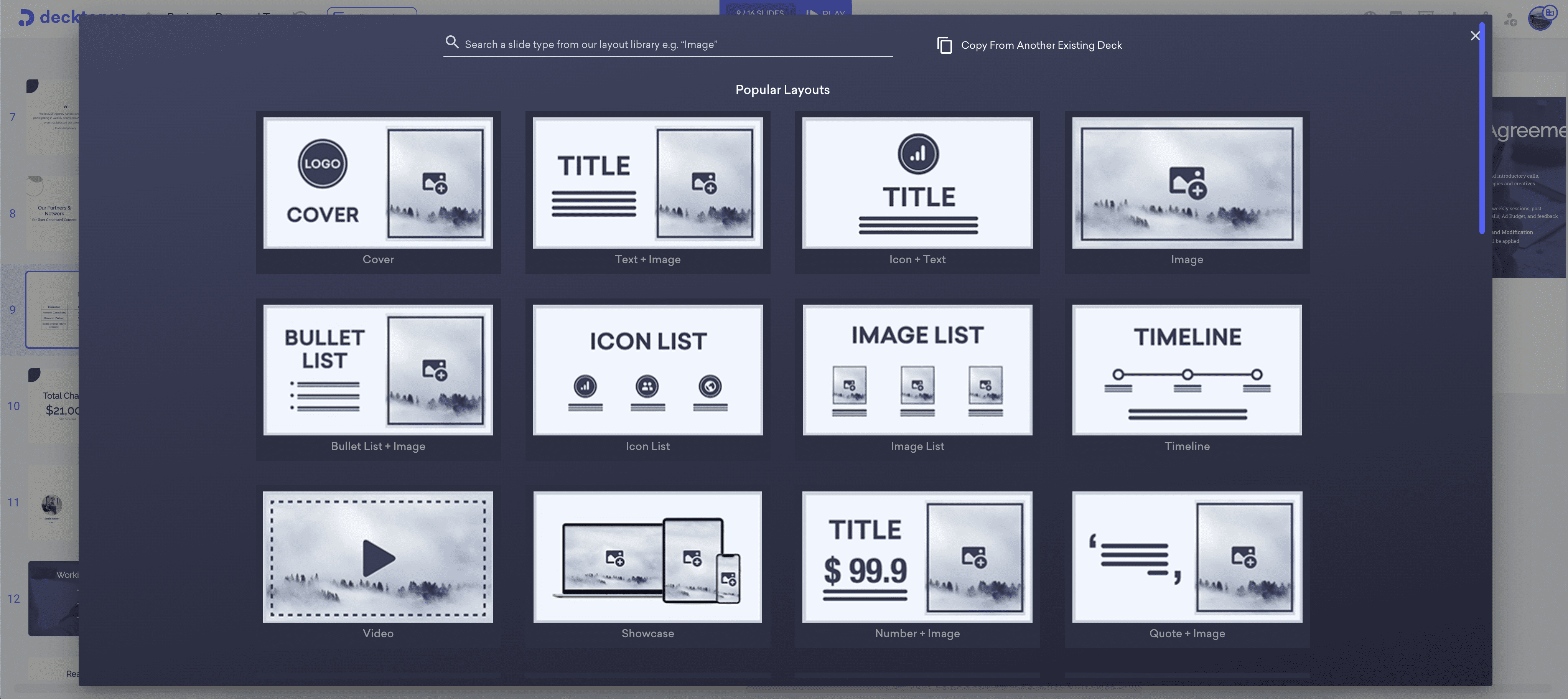 Product Specifications
| Specifications | Description |
| --- | --- |
| Platform | Online |
| Functionality | Presentation, collaboration & organization of documents |
| Key Features | Templates, Responsive mode, Collaboration, Organization, Analytics |
Who Is Decktopus For?
Decktopus is for anyone who needs to create visually appealing and engaging content. This could range from individual content creators, freelancers, students, job seekers, to teams and businesses of all sizes.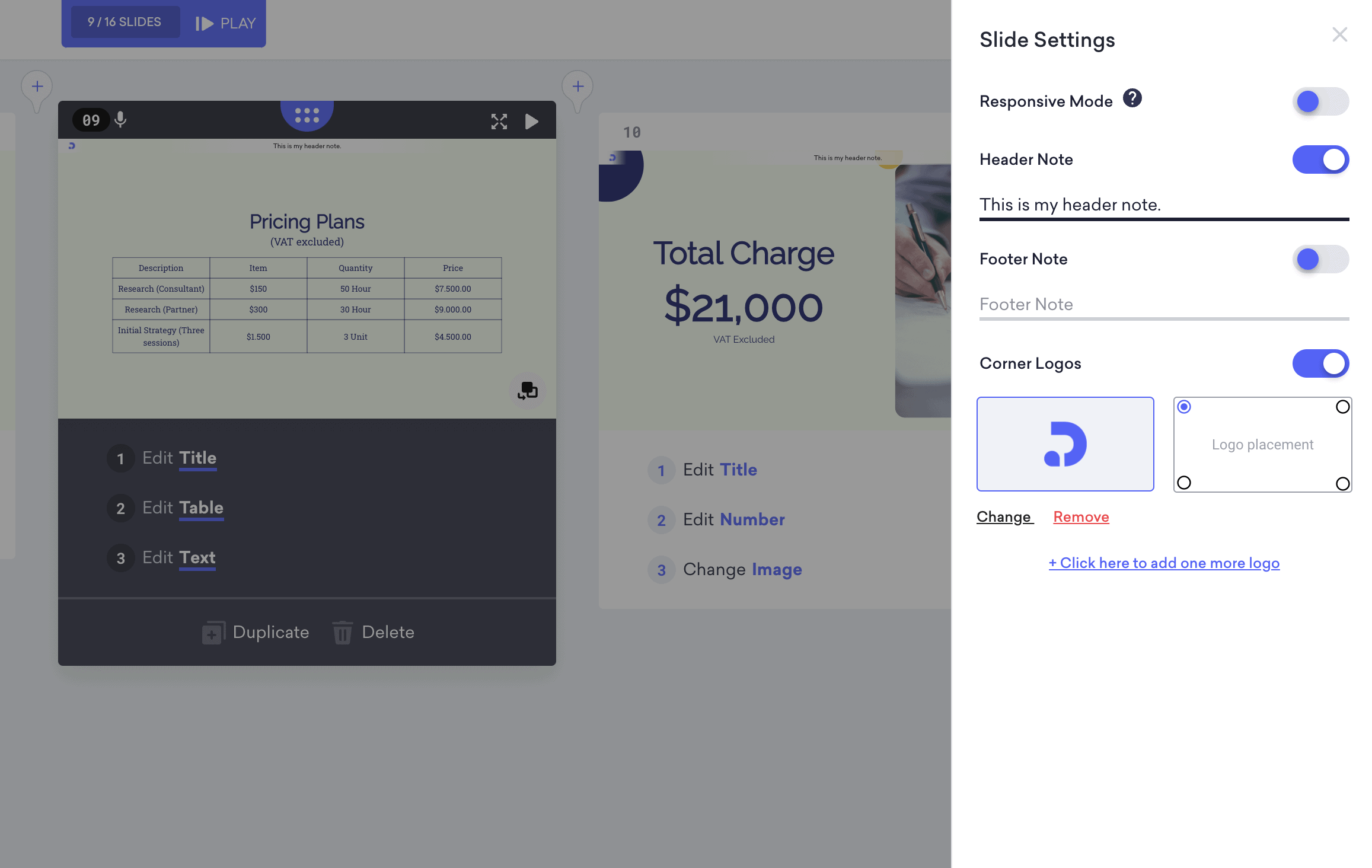 Pros and Cons
Pros:
Template Library: Over 100 ready-to-use templates.
Responsive Mode: Mobile compatibility for all documents.
Team Collaboration: Online sharing and team collaboration feature.
Cons:
Limited customization: Templates may limit customization for specific design needs.
FAQ's
(To be discussed)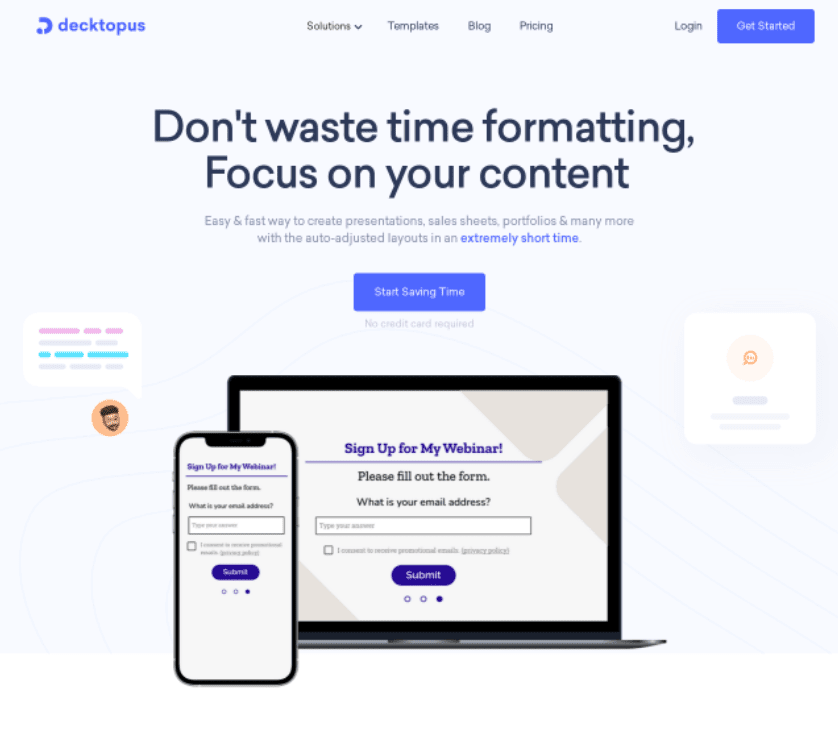 What Customers Say About Decktopus
(To be discussed based on actual customer reviews)
Overall Value
Decktopus provides a great overall value, combining professional design, collaboration, and organization in one tool, all while saving you valuable time on formatting.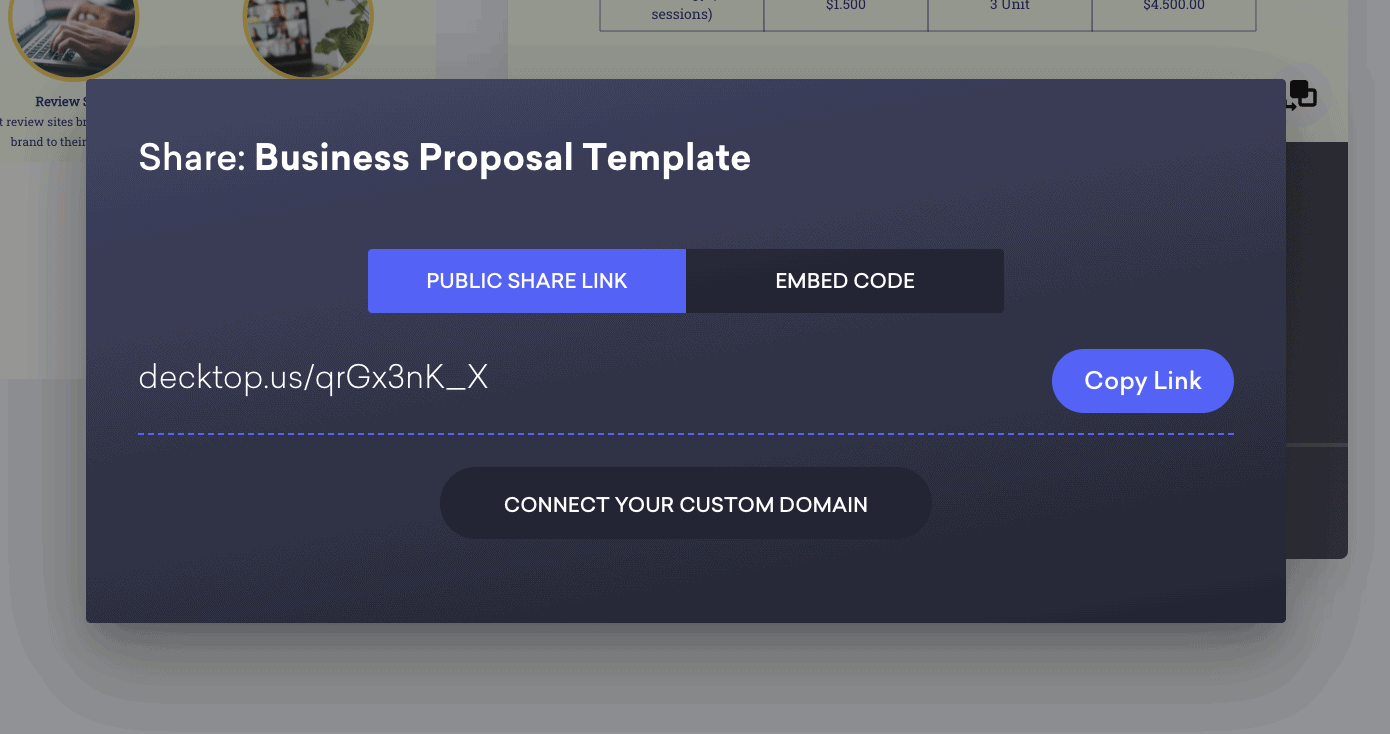 Tips and Tricks For Best Results
Become familiar with all the features Decktopus offers and use them to your advantage. Plan your presentation structure ahead to make the most of the templates.
Conclusion
Product Summary
Decktopus Online Presentation Tool is a versatile and user-friendly platform designed to simplify your presentation and document creation process. It offers excellent features that cater to a wide range of needs, making it a strong contender in the online presentation tool market.
Final Recommendation
Whether you are an individual, a team, or a business, Decktopus is a fantastic tool to enhance your productivity and the visual appeal of your presentations and documents. Given its ease-of-use, template variety, and excellent file organization system, it certainly deserves a try!